Auto Glass Factory - Queen Creek, AZ
Windshield Replacement, Window Tinting, Windshield Calibration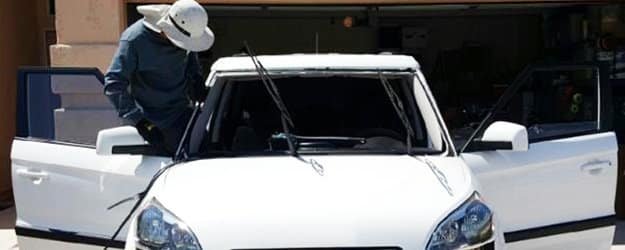 Do you need a windshield replacement or other auto glass repair on your vehicle?
Have you waited too long and now need to replace a window or find a windshield replacement service because a small chip or crack has spread? Are you interested in getting your automobile's windows tinted? Or, is there a problem opening and / or closing your car window(s) and you need help with power window repair? Auto Glass Factory serves Queen Creek, AZ and the Metro Queen Creek area with auto glass repair services.
If you are looking for auto glass replacement or windshield replacement in Queen Creek, AZ, you have arrived at the perfect destination.
Whether it is about fixing the Queen Creek, AZ Auto Glass or you want a complete windshield replacement, our services are best suited for you for many reasons.
Ranked as #1 when it comes to auto glass in Queen Creek, AZ. We provide you the best quality service. Here in Arizona, we are a product to announce that our service are the best and the most standard service you will get for the auto glass replacement.
Why us?
The first thing why you should choose us is simply because of the expertise and the experience we have in the filed. Our company has been working with auto glass and windshield for many years and have fixed more than thousands of glasses so far. You can totally rely on quality.
We proudly call Queen Creek, AZ our home and we are working in the same place for many years. Rated and reviewed by our top customers, you will not find a single customer who is not satisfied with our service. Everyone calls themselves the #1 auto glass replacement company, we are here to prove it to you.
You should go with us because
We are one of the best services for Auto Glass in Queen Creek, AZ
We have a lifetime warranty for you
Quality and expertise are the main components of our company
We can adjust our timing as per your convenience
We have industry-leading experience in auto glass and windshield
Quality Service
You surely need quality when it comes to auto glass replacement. No one likes if there are some scratches just after a couple of months. That's why our services focus one each and every small aspect of the material we use. We have the best quality materials and also we check all the materials before delivering it to the customer. In other words, we will take care of each and everything here. Also, when we tell we use the best quality, we also keep our customer's budget in mind.
Affordable Windshield Replacement
You might be thinking, the price might be too high because of the lifetime warranty. You are wrong again. We are the most affordable services you can ask for here in Queen Creek, AZ, Arizona. With our service, you can get up to $450 back in the cash. Don't trust us? Request a quote today and check out yourself about the pricing. Make sure you enter all the details correctly. So, we can give you the most accurate estimation for your windshield or auto glass. Just give it a try, no one is forcing you to take the service. You can surely request a quote and see how are we helpful and if we meet your expectations.
Flexible Service
We know for you that time is the most precious thing, we care for your time. For the same reason, you don't need to adjust your timing for us, we will adjust it for you. You can ask us anytime to schedule the service and we will do it for you. When you are working with our company, you don't need to push your meetings or even push your work, we can adjust as per your convenience. We are here for you 24 x 7. Whenever you need Windshield Replacement in Queen Creek, AZ, just request a quote and mention the timing that you are flexible with. We will get back to you as soon as possible.
Insurance Acceptance
Most people will rely purely on insurance when it comes to auto glass replacement. When our customers want something, we are always ready to help them. Therefore, we accept all the insurance and our company is one of the most preferred companies when it comes to windshield replacement in Queen Creek, AZ. Moreover, our experts are here for you whenever you want any kind of help even if it is about issuance.
We Can Service Any Vehicle
There are thousands and thousands of models out there and also more and more are launching each and every year. Therefore, we provide the service for every vehicle no matter how old the vehicle is or which model it is. We are here for you whenever you need us. Therefore, do not worry about the vehicle you have, our windshield replacement services are always best for you.
Our Expert Team
Along with the ability to replace any auto glass, you will need an expert team who knows all the things well. Our team has a lot of experience in auto glass replacement and therefore, they are the best in what they do. Our team is trained with the best resources available and for the same reason, we are proud to announce and call yourself #1 company in the entire state. Only because of our expert team, we can provide you a lifetime warranty.
Customer Reviews Say It All
The last thing you can check ours is to ask the customers what we deliver. You can check out the reviews and testimonials of our customers to know how we provide the service. These many customers can't be wrong. You can just take a look at their reviews and you will come to know whether we deliver the service as promised or not. The best option to know is simply by trying us or you can just contact us or request a quote. We promise to fulfill all your needs when it comes to windshield replacement.
Windshield Replacement Service
Busy? We know that a lot of people who put off windshield replacement do so because they don't want to give up their car for the time it will take to replace a windshield or one of your car windows. You don't have to take time off to get your auto glass repaired or replaced. Auto Glass Factory also offers mobile repair and replacement. Talk to us about coming to you at your Queen Creek, AZ or nearby home or business. Ask about rebates for insurance claims processed through us, too.
Whether you get your window repaired or replaced, Queen Creek, AZ residents can count on Auto Glass Factory for quality service, brand names, and competitive pricing. We have a great reputation and strive to make every experience with us a positive one.
Save your money with FREE estimates
on our windshield replacement services.
Call us at
(623) 236-9810
Call Today For Current Promotions.
Many Available!
A COMPLETE RANGE OF AUTO GLASS SERVICES IN ARIZONA