RV GLASS REPAIRS THAT ARE SECOND TO NONE
Can't drive your RV because your windshield is broken? Don't worry! Call Auto Glass Factory for complete RV auto glass services.
You will be pleased to know that we accept all insurance plans. Our family-owned and operated business is approved by Safelite and LYNX Services.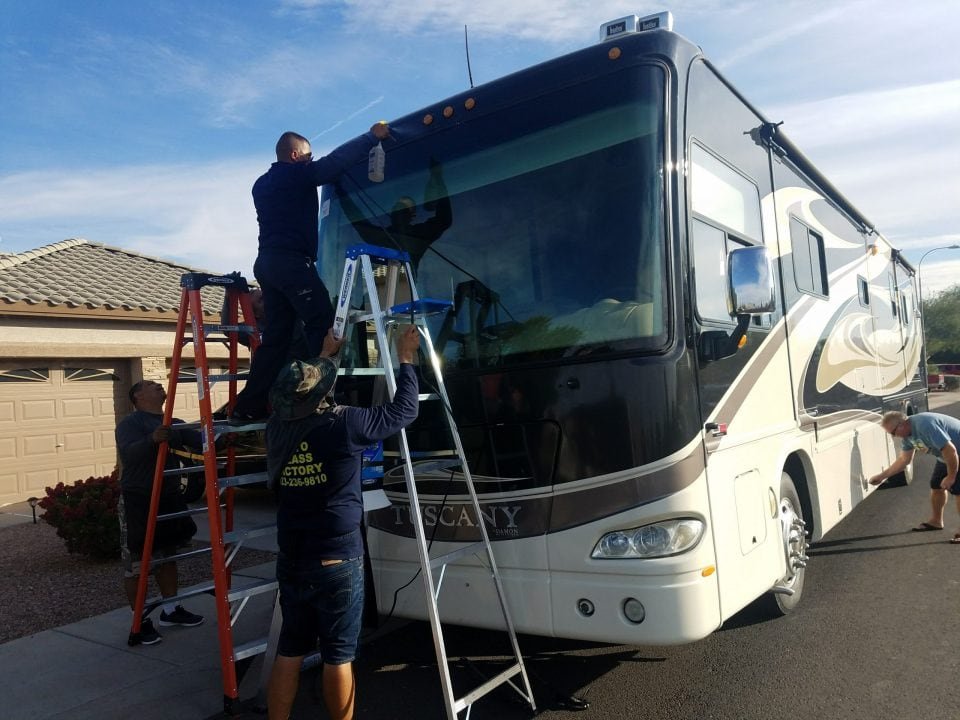 BENEFITS OF OUR RV AUTO GLASS SERVICES
Lifetime workmanship WARRANTY
Competitive rate
Excellent customer service
Same-day repair appointment
Fast turnaround time
Wide selection of products used in RV glass service
Special order available
FREE ESTIMATES ON RV GLASS REPAIR AND REPLACEMENT SERVICES
Plan your budget ahead by getting a FREE estimate on our RV glass repairs. You can bring your foreign or domestic RV to us or call us for prompt mobile RV glass services. No job is too big or too small for us!
Trust us to use top-quality RV glass products from top American brands that come straight from the manufacturer for your replacement job.
Call us
at (623) 236-9810.
A locally owned and operated business,  Auto Glass Factory provides outstanding RV glass services in Phoenix metro and the surrounding areas.
Contact us today!