Auto Glass Factory - Glendale, AZ
Windshield Replacement, Window Tinting, Windshield Calibration
The #1 Windshield Replacement & Auto Glass Company in Glendale, AZ
Come and experience the excellence of our windshield replacement services at the Auto Glass Factory in Glendale, Arizona. We prioritize your safety on the road and guarantee that our highly trained team in Glendale will provide you with a clear and secure view.
Why Choose Us for Windshield Replacement in Glendale, AZ?
Experienced Technicians: When it comes to your safety on the road, experience matters. Our Glendale team consists of highly skilled and certified technicians with years of hands-on experience in windshield replacement. They've encountered a wide range of windshield issues and have the expertise to get the job done right the first time. You can trust their knowledge and precision to ensure your vehicle's windshield is replaced with care and professionalism.
Quality Materials: The materials used in your windshield replacement are essential for maintaining the structural integrity of your vehicle and enhancing your safety. At Auto Glass Factory, we are committed to your safety. We source and use only the highest quality materials for windshield replacement. These materials not only contribute to the longevity of your windshield but also play a crucial role in preserving the overall safety of your vehicle. We take no shortcuts when it comes to the quality of materials used.
Quick and Convenient Service: We understand that your daily life is fast-paced, and your time is precious. Dealing with windshield issues can be an inconvenience, which is why we've designed our service in Glendale, AZ to be as quick and convenient as possible. From scheduling your appointment to completing the replacement, our team is efficient and ensures that your vehicle is back on the road promptly. We take the hassle out of the process, so you can get on with your life without unnecessary delays.
Competitive Pricing: At Auto Glass Factory, we believe that quality service shouldn't come with an exorbitant price tag. Our commitment to our customers extends to providing exceptional value for your hard-earned money. We understand the importance of affordable services, especially when it comes to essential vehicle maintenance. Our competitive pricing ensures that you receive top-notch windshield replacement without straining your budget. We aim to keep your vehicle safe and your wallet happy.
Lifetime Warranty: We are confident in the quality of our work and the reliability of our products. To demonstrate our commitment to your satisfaction and peace of mind, we offer a lifetime warranty on all our windshield replacement services in Glendale, AZ. This warranty is a testament to our dedication to excellence and your continued safety. You can trust that your investment in Auto Glass Factory is backed by the security of a lifetime warranty.
Enhance Your Vehicle's Safety with Our Quality Auto Glass Services in Glendale, AZ
At Auto Glass Factory, we know how important it is to have reliable and correctly installed auto glass in your vehicle. As the top auto glass shop in Glendale, AZ, we are proud to offer excellent services to our valued customers. With our skilled technicians, high-quality materials, and dedication to customer satisfaction, we are your one-stop shop for all your auto glass needs.
At Auto Glass Factory, we take pride in offering comprehensive windshield replacement services that cater to a wide spectrum of issues, from minor chips to significant, vision-obstructing cracks. Our highly skilled technicians provide meticulous and secure installations, using state-of-the-art materials and techniques to ensure the highest standards of quality and precision. Your safety and clarity are our top priorities, and you can trust us to deliver a top-quality replacement that meets, if not exceeds, your highest expectations. Whether it's a minor blemish or a major crack, Auto Glass Factory is your trusted partner for a brand new, top-quality windshield, guaranteeing both the safety and aesthetics of your vehicle.
Sometimes, a windshield repair is all it takes to restore the integrity of your auto glass, and our experts excel at providing this cost-effective solution. When you come to Auto Glass Factory, our skilled technicians will assess the damage with precision and recommend the best course of action, always keeping your safety and budget in mind. Whether it's a minor blemish or a slight crack, trust us to deliver an efficient and budget-friendly solution that ensures the continued durability and clarity of your vehicle's glass.
SIDE AND REAR GLASS REPLACEMENT
We also excel at handling side and rear glass replacement. Our skilled technicians ensure a seamless and precise fit, no matter the type of auto glass. Whether it's a side window or the rear windshield, we're committed to delivering top-quality replacements that enhance the overall performance of your vehicle. With our dedication to precision and excellence, you can count on us for reliable and efficient side and rear glass replacement services that guarantee safety and aesthetics.
When minor damage like chips or cracks appears on your car's windshield or auto glass, our team of highly skilled technicians is ready to quickly and efficiently repair it. Utilizing advanced techniques, we don't just mend the damage – we also restore the glass's structural integrity to ensure your safety and prevent any future issues. Repairs for auto glass are not only affordable but also ensure the clarity and quality of the glass, saving you money and the hassle of more extensive repairs.
We specialize in delivering top-notch window tinting services that significantly enhance your vehicle's comfort, privacy, and appearance. Our dedicated team of highly skilled technicians is committed to using only the finest window films and state-of-the-art installation techniques, ensuring you get the perfect tint for your car's windows. Whether you aim to reduce glare, enhance climate control, or simply add a touch of elegance to your ride, we've got you covered.
Mobile Auto Glass Service
At Auto Glass Factory, we understand the value of convenience, and that's why we offer mobile auto glass services. If you can't make it to our location, our skilled technicians will be delighted to come to you. Whether you need a windshield replacement, chip repair, or any other service, you can trust that we'll bring our expertise and state-of-the-art equipment right to your chosen location. This ensures that your auto glass needs are met with the utmost convenience and minimal disruption to your day.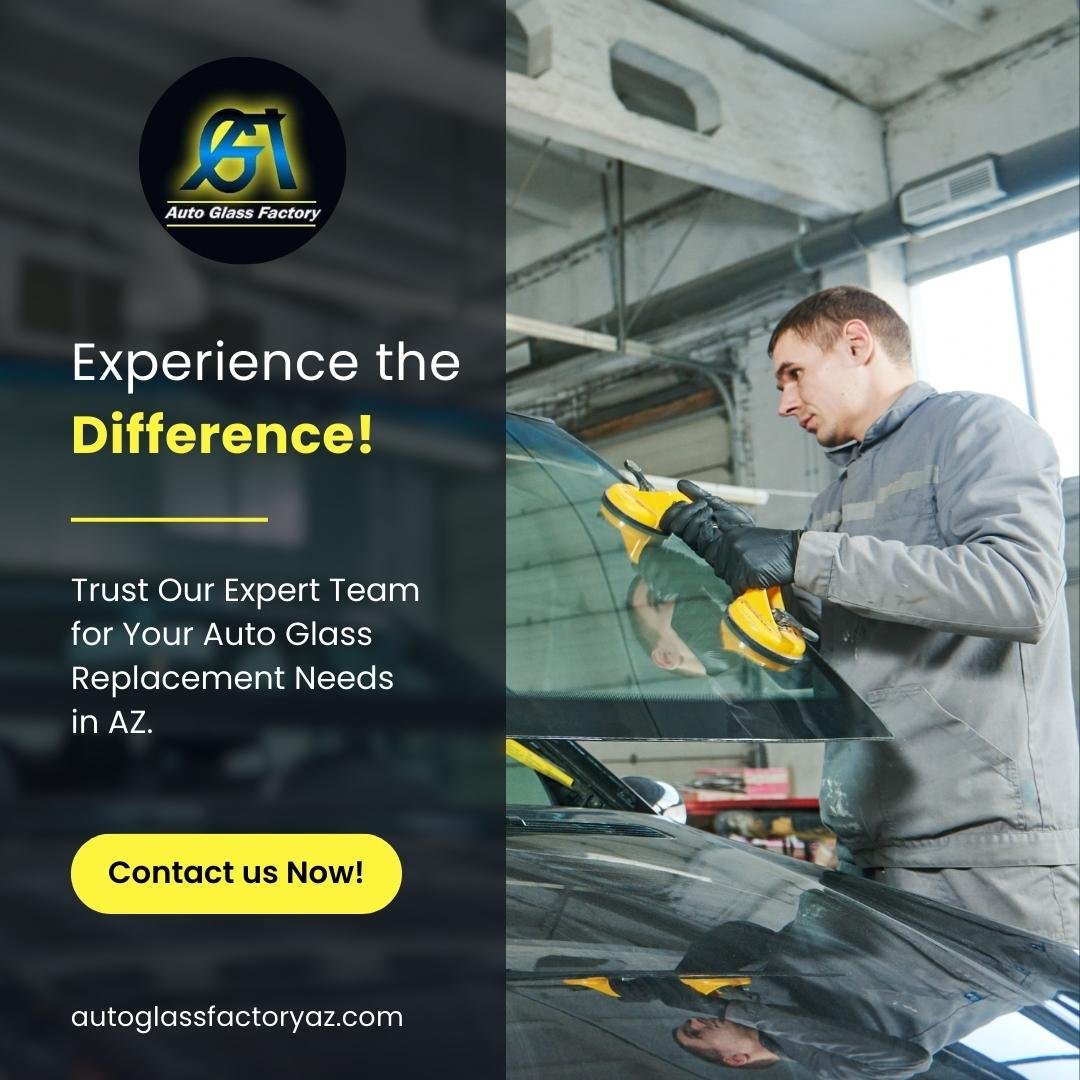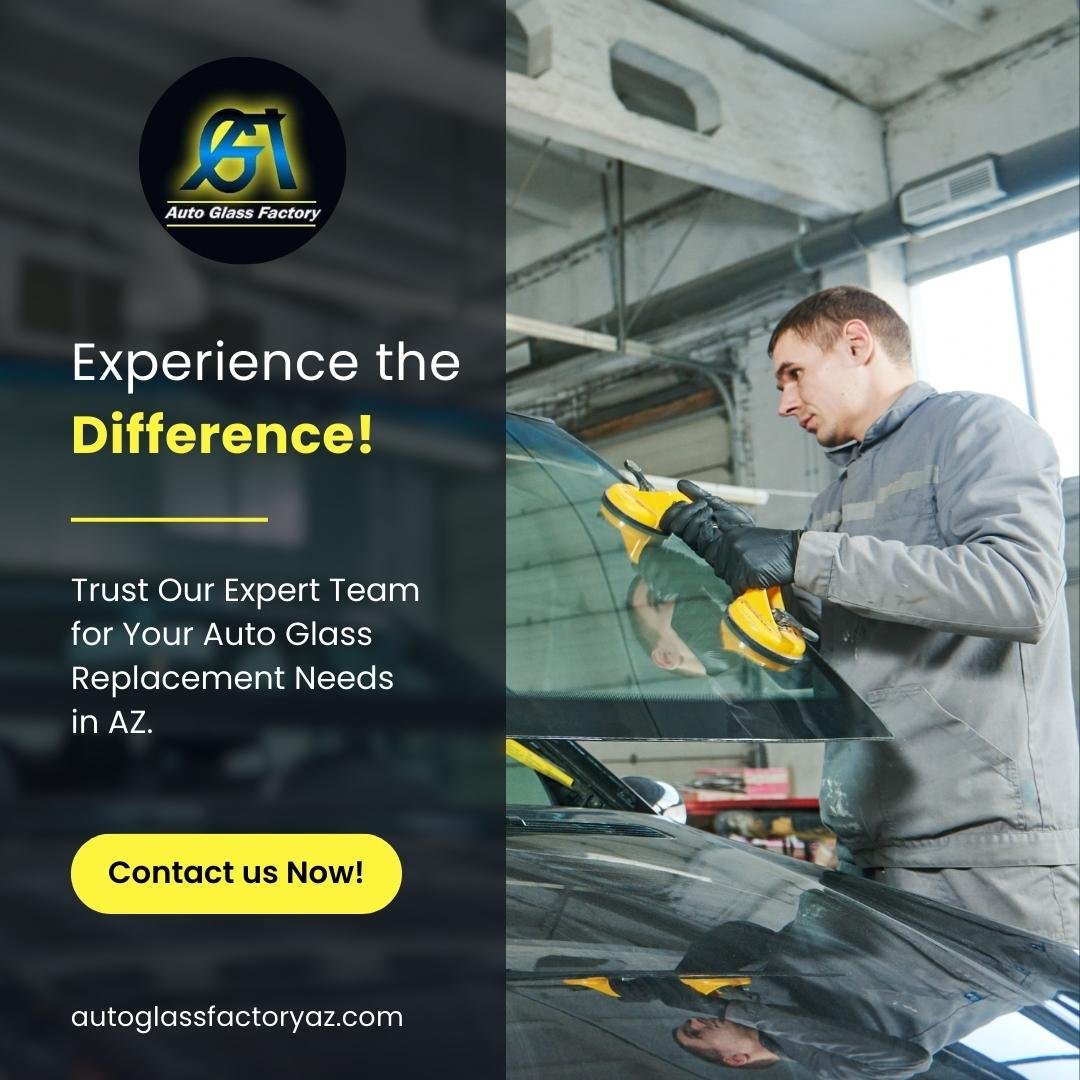 Auto Glass Factory provides tailored glass services for a wide range of vehicles, including vintage cars and specialty vehicles. Our dedicated team is committed to offering custom solutions to meet your unique glass requirements. We guarantee that the auto glass we craft will perfectly match your vehicle's specifications, resulting in a flawless fit and outstanding performance. Your vehicle deserves nothing less than a perfect match, and that's precisely what we deliver.
Insurance Claims Assistance
At Auto Glass Factory, we go the extra mile to make your auto glass repair or replacement experience as smooth as possible. We understand that dealing with insurance claims can sometimes be a complex and daunting process. That's why we offer comprehensive Insurance Claims Assistance services to our valued customers in Glendale, AZ.
When you need windshield replacement services in Glendale, AZ, Auto Glass Factory is the name you can rely on. Feel free to reach out to us today to schedule an appointment or to get a free estimate for your windshield replacement needs.
Save your money with FREE estimates on our windshield replacement services.
Call us at (623) 236-9810
Windshield Replacement Specialist Available at Any Glendale Location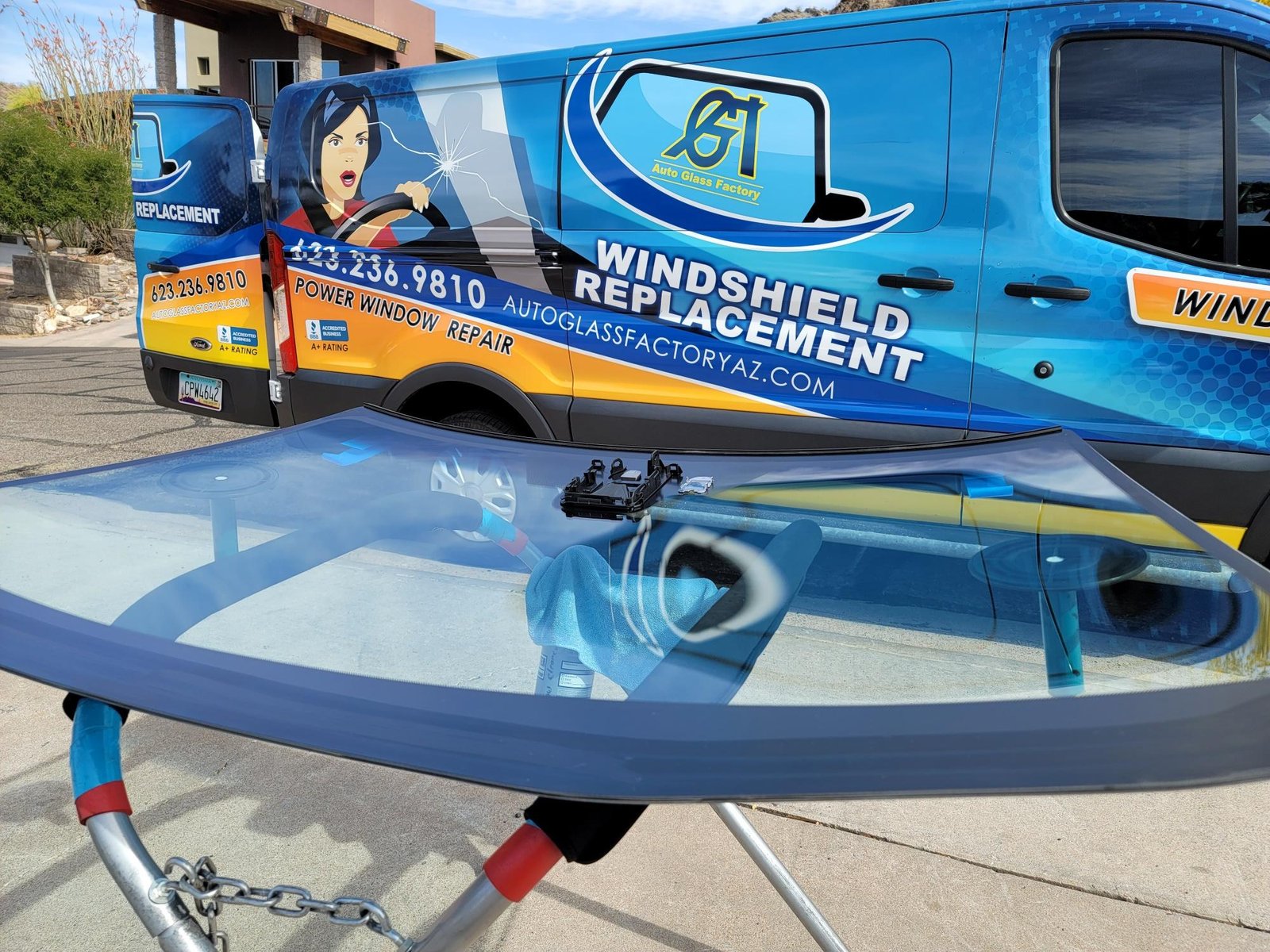 Whether you reside in the vibrant heart of the city or its peaceful suburbs, our expert technicians are dedicated to delivering top-quality windshield replacements that prioritize safety and clarity.
Popular Glendale Neighborhoods Of Our Windshield Replacement Services: