Replacing your car's windshield is important. It helps maintain the structure of your vehicle and protects you during accidents. A cracked windshield is unsafe and affects visibility. A new windshield improves visibility and fuel efficiency. Replacing wipers regularly is also important for good visibility. Find a reliable service provider that uses good materials and installation techniques for a lasting replacement.
Understanding the Importance of Windshield Replacements
Enhanced Safety: The windshield of your car is essential for keeping your vehicle stable. It protects you and your passengers in accidents.
Improved Visibility: Clear and undamaged windshields are essential for safe driving. Even tiny cracks can make it harder to see and increase the risk of accidents. Replacing your windshield can improve your visibility on the road and reduce the chances of accidents.
Protection against Hazards: Think of your windshield as a shield that protects you from things like rocks and road debris. If your windshield is damaged, it's not as good at protecting you and it can put you in danger. But if you replace it, you can have peace of mind and stay safe.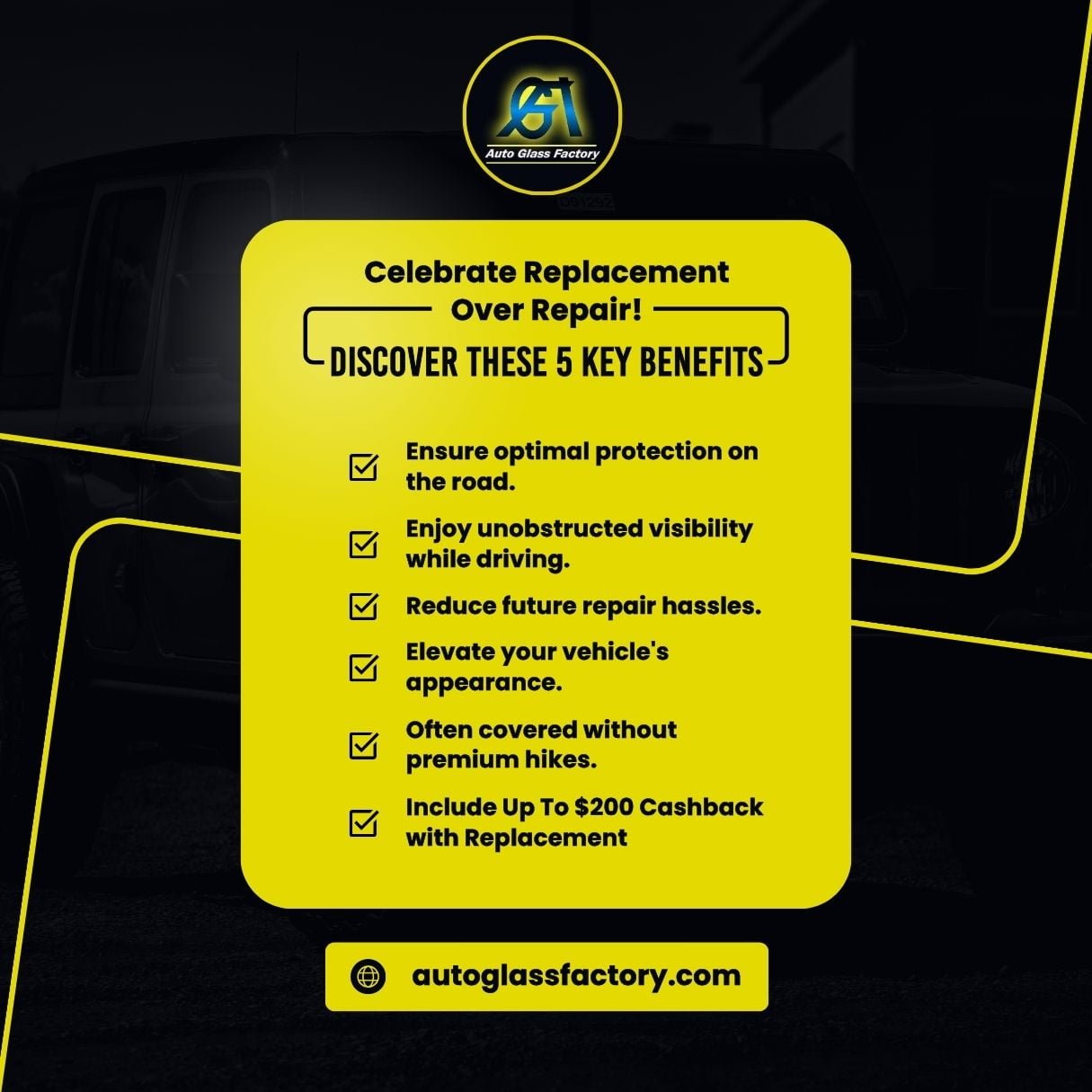 Maintained Resale Value: A damaged windshield can greatly decrease the resale value of your vehicle if you plan to sell it. However, by replacing the windshield, you not only prioritize your safety but also enhance the car's worth, allowing it to reach its maximum potential value in the market.
Noise Reduction: Experience a truly serene and enjoyable ride with a flawlessly installed windshield that effectively minimizes road noise. Embrace the tranquility of a noise-free journey and relish in the pleasantness it brings.
Get the best auto glass service at the Auto Glass Factory near Catalina Foothills. Benefit from their highly trained experts, top-quality materials, hassle-free service, and unmatched customer support. Don't take chances with your safety or legal issues caused by a damaged windshield. Put your well-being first and make sure your vehicle is in great condition today.
Get in touch with Auto Glass Factory and benefit from our exceptional windshield replacement services that are specifically designed to ensure your safety and complete satisfaction.
Why Choose Auto Glass Factory for
Windshield Replacement near Catalina Foothills?
Choose Auto Glass Factory for impeccable windshield replacement services in Tucson and the surrounding areas. Located near Catalina Foothills, our factory guarantees nothing short of perfection, offering unparalleled clarity and a sense of tranquility while driving. Depend on our team of skilled professionals with their exceptional expertise in flawlessly installing windshields that prioritize utmost safety for your vehicle. Be assured that our unwavering dedication to quality and exceptional service makes us the most reliable choice.
Auto Glass Factory is your trusted destination for windshield replacement. We boast a team of highly skilled professionals who are dedicated to this craft. With industry-acknowledged certifications under their belts, our technicians bring exceptional skills and precision to every job. You can rely on us to meet all of your windshield replacement needs, knowing that your vehicle will be in expert hands.
Your safety is our top priority at our company. When we replace your windshield, we ensure that we only use the highest quality glass and materials. Rest assured, the new windshield will fit flawlessly with your car, meeting the exact factory standards. We genuinely care about your safety, providing you with a worry-free experience.
Your time and convenience are of utmost importance to us. At our company, we prioritize and respect your schedule, striving to alleviate the challenges in your daily life. Our services are carefully designed to prioritize your safety and ensure a seamless return to driving. You can have complete confidence in us to promptly replace your windshield, effortlessly accommodating your busy schedule.
We take great pride in our auto glass services, which are highly regarded for their exceptional quality and unbeatable affordability. Our pricing structure is completely transparent, ensuring that you won't face any unexpected charges or unpleasant surprises. We are committed to providing exceptional value and keeping you fully informed about the costs at every step of the way.
Understanding the Common Causes of Windshield Damage
To ensure the maximum protection and prompt replacement of your windshield, you must have a thorough knowledge of the common culprits that cause damage. Pay close attention to the factors outlined below:
Minimize the risk of windshield strikes by maintaining a safe distance from rocks, gravel, or tree branches.
Safeguard your windshield from cracks by parking in shaded areas during hot weather and avoiding sudden temperature changes.
Prevent windshield damage from collisions by practicing safe driving and maintaining a safe distance from other vehicles.
Ensure windshield integrity through proper installation by relying on certified professionals for replacements or repairs, avoiding leaks and damage.
Reduce the risk of deliberate damage by parking in well-lit, secure areas to avoid significant harm.
Guard against hazards from loose debris in construction zones by driving cautiously, reducing speed, and maintaining a safe following distance.
Prevent extensive damage resulting from maintenance neglect by promptly addressing small chips or cracks.
Protect your windshield from severe weather, such as hailstorms, by parking under shelter or using protective covers.
Mitigate the increased damage susceptibility of glass by addressing rare manufacturing defects with the manufacturer.
Preserve the integrity of your windshield by following recommended gentle cleaning methods, avoiding abrasive materials or harsh chemicals.
Efficient Windshield Replacement Procedure at Auto Glass Factory
Comprehensive Evaluation:
Our team of certified technicians will conduct a thorough evaluation of your windshield, taking into account various factors including cracks, chips, and the possibility of replacement if necessary.
Our customized solutions not only fix your windshield problems but also elevate the aesthetics of your vehicle. These solutions are meticulously created to perfectly match the distinctive style and model of your car.
Our team of highly trained technicians will skillfully replace your old and damaged windshield, ensuring that we do it with utmost precision and care. This meticulous process guarantees that your vehicle will be left in impeccable condition before the flawlessly installed new windshield takes its place.
Our highly skilled experts will install your new windshield with the full care, strictly adhering to the highest safety and regulatory standards. With their extensive knowledge and expertise, you can be confident in the flawless installation, ensuring the utmost safety and reliability of your vehicle.
Before returning your vehicle to you, our expert team conducts a comprehensive quality inspection to guarantee the utmost safety and reliability of your new windshield. This meticulous assessment reflects our unwavering commitment to deliver a product that surpasses your expectations.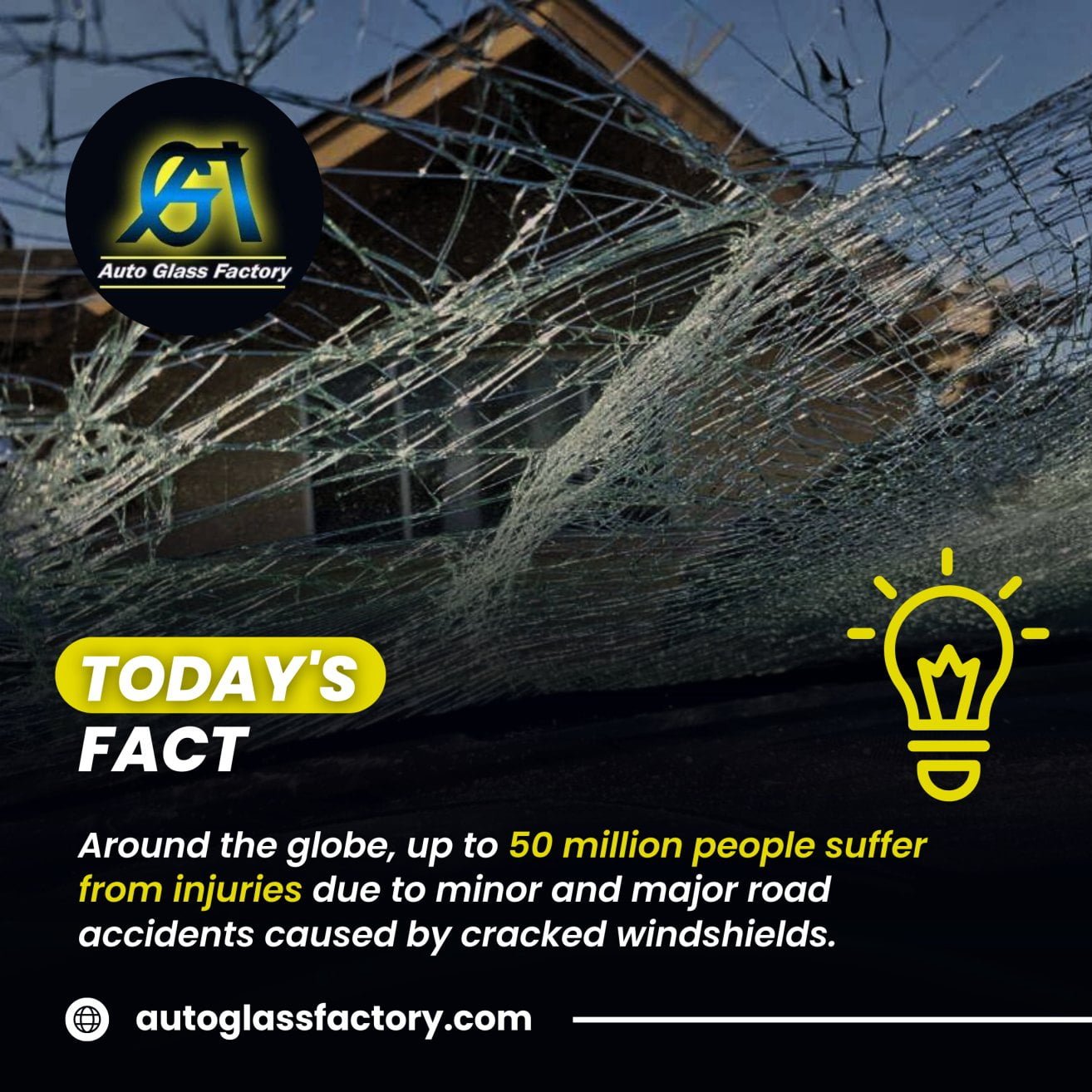 When you require windshield replacement services near Catalina Foothills, you can trust Auto Glass Factory. Don't hesitate to contact us today to schedule an appointment or receive a free estimate for your windshield replacement needs. We're here to help!
Save your money with FREE estimates on our windshield replacement services.
Call us at (520) 866 0140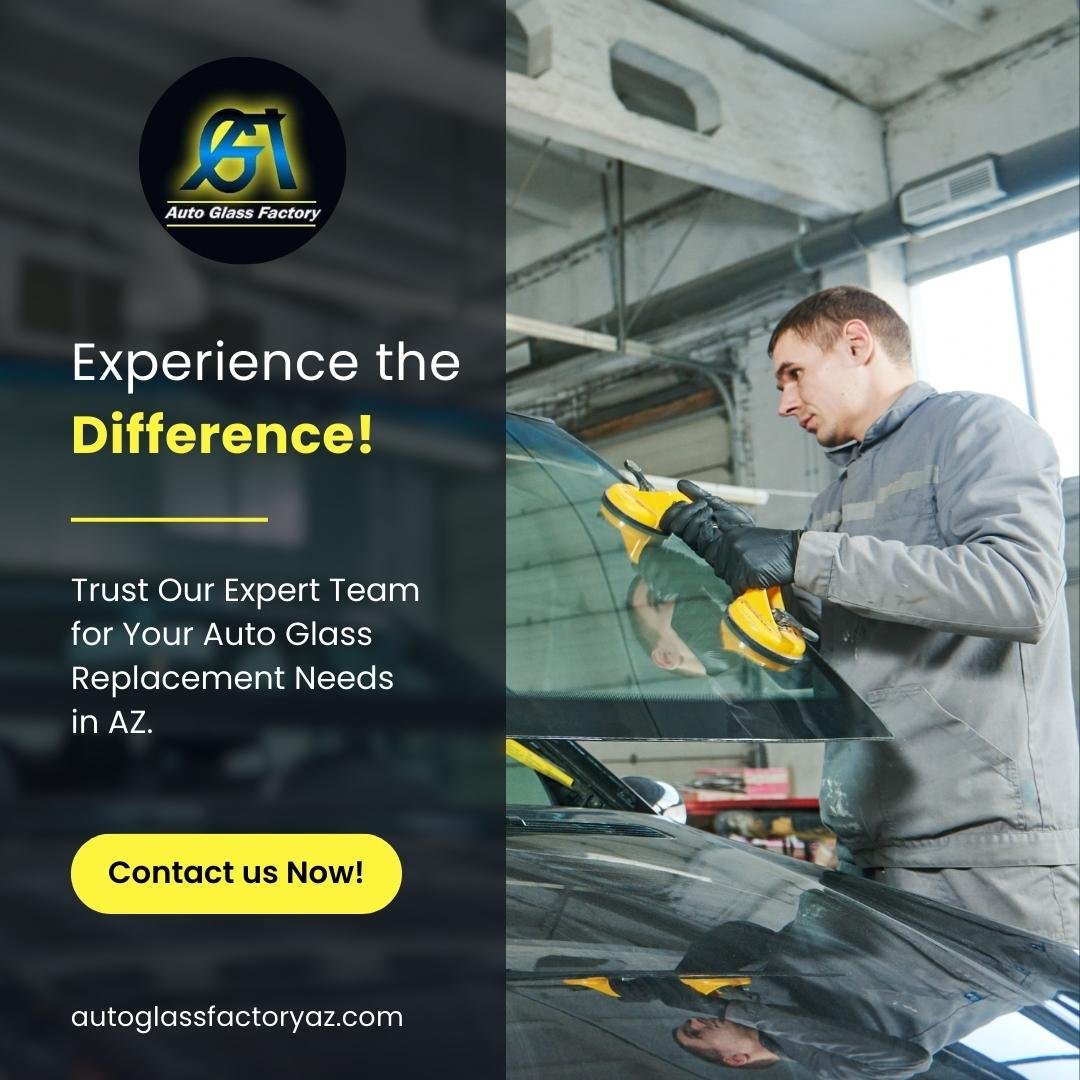 Windshield Replacement Specialist Available at Any Tucson Location
Whether you reside in the vibrant heart of the city or its peaceful suburbs, our expert technicians are dedicated to delivering top-quality windshield replacements that prioritize safety and clarity.
Popular Tucson Neighborhoods Of Our Windshield Replacement Services: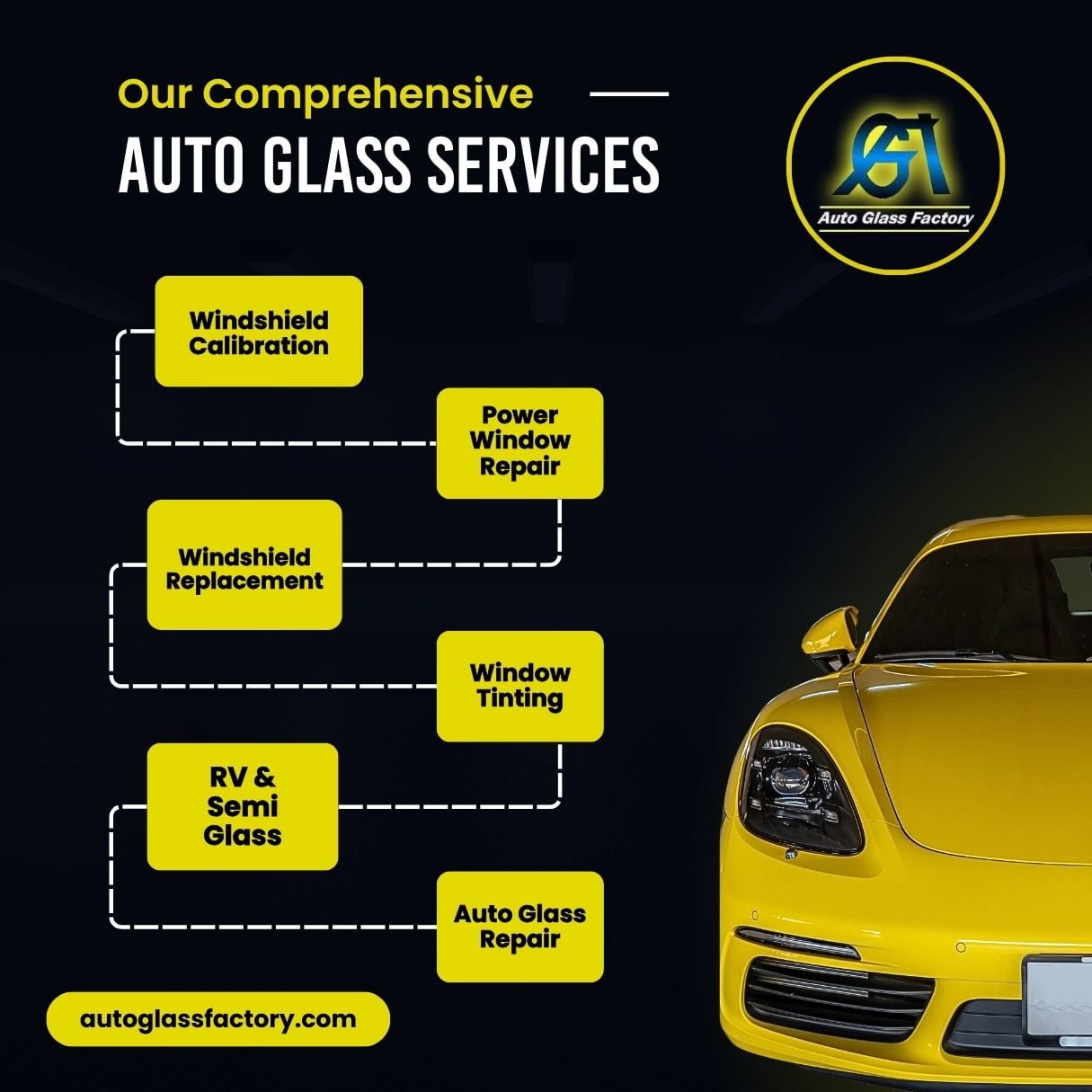 A COMPLETE RANGE OF AUTO GLASS SERVICES IN ARIZONA